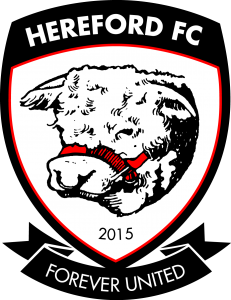 We are pleased to announce that we are proud sponsors of the superb match day service Hereford Goals. They provide a brilliant all round match day service for Hereford FC fans unable to make the game all around the world. Goals can be watched online within minutes of them finding the back of the net as well as other important match action.
They have a very strong presence on social media platforms and we are delighted we have been able to sponsor them. Squin & Will who run the service work tirelessly on and around match days to provide this free service and we are pleased we have been able to help them through our sponsorship.
We have provided Hereford Goals with equipment to run the service such as GoPro cameras which are a vital part of the filming of match action. We look forward to continuing to support and sponsor Hereford Goals in the future and beyond.
They can be found on twitter at: @HerefordGoals